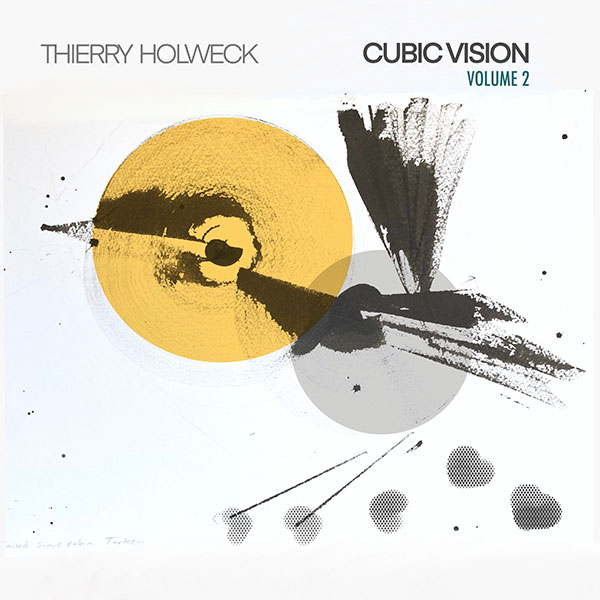 Cubic Vision volume 2 is the second release by Thierry Holweck on Ombrelle Concrète.
Cubic Vision volume 2 is a further collection of modular sounds and field recordings by Thierry Holweck, captured in some of Lyon's most well-known and secret parks.
Another modular picnic with all the essentials packed: blanket, theremin, Moog and a spaghetti of cables are the ingredients for a delightful encounter between nature and electric sound. Sounds that are at once rhythmic, but not so danceable.
An empty fountain is the perfect place to serenade the eternal bathing lady and resident elves. A sonic shout out of sticking an orb in a cube. In the end, it's a romance between one cowboy and his trusty machine to ride the ever-shifting eternal frequency.
All tracks were recorded live. This release includes no overdubs.
All music written & performed by Thierry Holweck.
Thierry Holweck is a multi-instrumentalist, artist and composer based in Lyon, France.