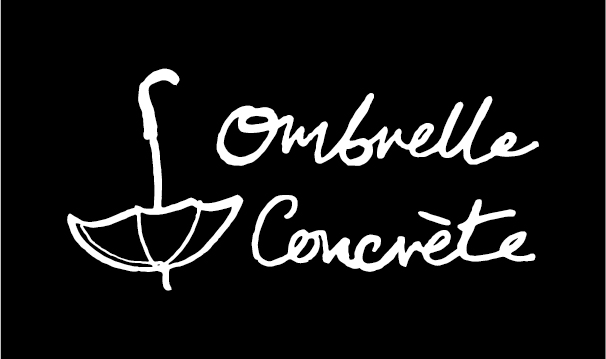 Ombrelle Concrète is working with the British Library
As a very successful year for Ombrelle Concrète draws to a close, we are truly honoured to be recognised by and working with such a great institution as the British Library.  The request and inclusion for all Ombrelle Concrète releases now and in future to be included in British Library Sound Archive is a very special and humbling experience.
Formerly the National Sound Archive, the British Library sound collections feature over 1 million discs, 185,000 tapes, and many other sound and video recordings from all over the world. To be selected from hundreds of thousands of other recording labels and artists is an amazing accolade and one that we are very proud of.
Furthermore, in a time where library services and resources are being cut, Ombrelle Concrète is thrilled to be working with the British Library and supporting such a phenomenal free service.
British Library Listening and Viewing Service
The British Library Listening and Viewing Service provides free onsite public access to a collection of recorded sound and video. Users can hear any item from our extensive holdings of published and unpublished recordings of music, wildlife, drama, literature, and oral history.
With a Reader Pass, the British Library offers free online access to 80,000 selections from the Library's extensive collections of unique sound recordings. Over 200,000 digital tracks are available for instant access through the archived catalogue.
With six critically-acclaimed releases thus far, from the closer we are to dying, The Bleak Industrialists, sourmilk, Rekkliner, The Science Department, Moone Drop, V Ä L V Ē, Trug and whthppnsfpshthtbttn? including sampler one and sampler two, Ombrelle Concrète has cemented the foundations of the label. Other highlights include organising successful live events, among them the fabulous Teeth Of The Sea and Sex Cells, and receiving such great accolades from many quarters, including feature article on the label and sampler one and sampler two reviews in the very prestigious Electronic Sound magazine.
Ombrelle Concrète 2020
The Ombrelle Concrète 2020 schedule is already looking stronger and busier as we look forward to albums from sourmilk, The Bleak Industrialists and The Science Department alongside artist releases from Europe, North America and beyond.
Ombrelle Concrète label was co-founded and launched in May 2019 by Andrew Kesbey, Clive Smedley and Terry Lane to challenge the Null Hypothesis that Post Midlife Crisis Men are unable to reignite their creative flames. The label ethics remains true to our independent instincts and ideals.  The artwork, CD mastering and production is done in-house, and the 'umbrella' is there to serve the importance of the artists, who have no ties or contract.
We don't believe we are doing anything different or ground-breaking. But we do believe in what we are doing, is right. So be assured, Ombrelle Concrète will continue to be an umbrella where you can find the unexpected, the exceptional, the brave, humble and honest. Anything interesting… and MORE DIFFERENT.
Thank you to all those who have supported Ombrelle Concrète in 2019. We look forward to meeting again in 2020.
Listen free to all Ombrelle Concrète releases on Bandcamp, Soundcloud and now the British Library Sound Archive.